For members
From Kindergeld to tax benefits: What changes for families in Germany in 2021
Whether for single parents or nuclear families, there are a lot of changes coming for those who have or expect children in 2021.
Published: 29 December 2020 09:09 CET
Updated: 29 December 2020 15:13 CET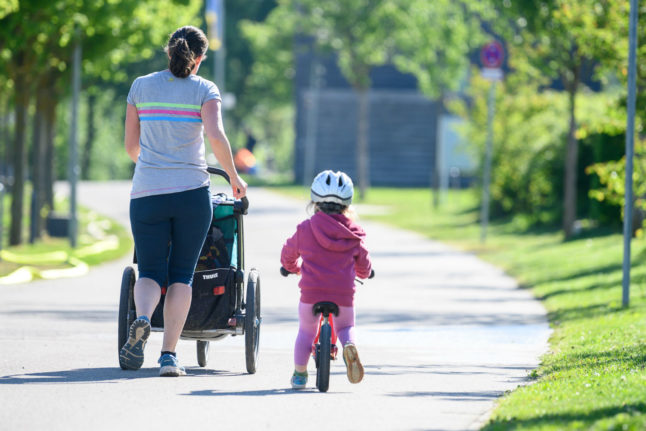 A woman jogs alongside her daughter in Esslingen, Baden-Württemberg, in May. Photo: DPA
For members
Everything that changes in Germany in February 2023
From the end of Covid masks on trains to hiked up prices on beer, here's what's changing in Germany this February.
Published: 27 January 2023 15:02 CET
Updated: 2 February 2023 11:54 CET