WATCH: Where are Sweden's most affordable houses?
If you've been thinking of buying a house in Sweden and wondered where you can get the best deal, these stats reveal how prices have increased in the cheapest and most expensive regions. Watch the video below.
Published: 26 August 2020 14:24 CEST
Updated: 28 August 2020 14:36 CEST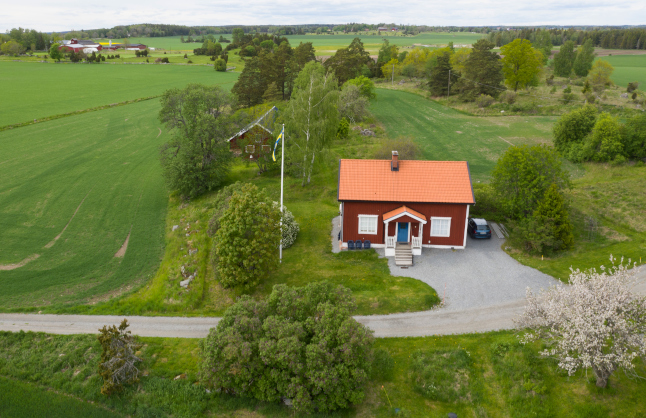 Are you thinking of buying a house in Sweden? Photo: Fredrik Sandberg/TT
For members
MORTGAGE Q&A: Your questions on Swedish interest rates answered
In the second part of our property Q&A, we answer reader questions on when interest rates will start going down, as well as how and when to negotiate rates with your bank.
Published: 31 January 2023 15:36 CET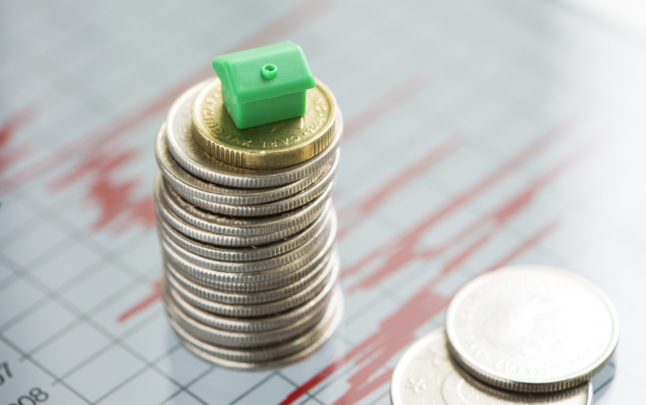 In a post on Facebook, we asked The Local's readers to submit their questions on property. Here's the first part of that article, where we discuss questions like whether it's better to buy or rent, whether to buy a house or apartment, and if house prices have stabilised.
In this article, we answer questions to do with interest rates and mortgages.
When will interest rates start going down?
Sweden's interest rates currently stand at 2.5 percent, with the next key interest rate meeting (where the Riksbank will decide whether to alter interest rates or not) scheduled for February 9th. 
These meetings take place roughly two months, with further meetings scheduled for April 26th, June 29th, September 20th and November 22nd this year.
Most analysts expect the bank to increase the policy rate by 0.50 points at this meeting. Handelsbanken's chief economist Christina Nyman told the TT newswire that she expects another rate increase in April to 3.25 percent, after which rates will stay at that level for some time.
Nordea's economists have the same prognosis, while experts at Swedbank expect a further increase in June to a peak of 3.5 percent.
Danske Bank predicts that the Riksbank will raise rates by 0.5 percentage points in February to 3 percent total, with a possible second hike of 0.25 percent predicted for April, depending on inflation in the first quarter of 2023.
In terms of drops in the interest rate, it predicts that rates will remain high throughout 2023, with the Riksbank waiting until 2024 to lower the rate by a total of 1 percentage point.
What is the new normal for interest rates going to be?
As above, we can expect rates to rise and remain high throughout this year, dropping to around 2.25 percent in 2024, if Danske Bank's predictions are correct.
This is slightly lower than the current level of 2.5 percent, so it looks like we can expect things to get worse for at least a year, after which rates will be slightly lower than they are currently.
Essentially, don't expect rates to drop to the same low or even negative levels they have been in recent years any time soon.
How do you negotiate interest rates with the bank?

The first time you negotiate your interest rates will be when you buy your property. You might be keen to get a deal sorted as quickly as possible so you know your purchase has been finalised, but negotiating a good rate is important as it can literally save you thousands – or even tens of thousands – of kronor over the course of a year.
Firstly, do your research. This includes using price comparison tools such as Compricer or Konsumenternas, but also looking at individual websites of mortgage providers and comparing interest rates there.
Make sure you look at both listräntor (the advertised interest rates) and snitträntor (the average rates people were actually given in recent months) to get an idea of what you should be paying, and remember, the listränta is a starting point for negotiations rather than a fixed offer.
Check if your bank offers any discounts for moving your pension over or opening an account with them, or rewards for energy-efficient properties, for example.
Many banks have a calculator on their website allowing you to use a sliding scale to alter the size of your deposit and see how that affects your interest rate, so make sure to have a look to see if you can get any discounts there, too. Some banks will offer you a discount if your belåningsgrad (the size of your loan compared to your deposit) is lower, so consider buying a slightly cheaper property or putting in more cash, if you can.
Here's our article on how to get the best rate on your mortgage for more advice.
When should I renegotiate?
In general, you should consider renegotiating your interest rate when your fixed-term rate expires (variable rates are technically fixed for three months, so this applies to all types of mortgage). You may be able to get a better deal if you qualify for any new discounts or if your circumstances have changed for any other reason, such as if you've paid off enough of your loan that your belåningsgrad is significantly lower than when you applied.
If you renegotiate your interest rate before your fixed-term rate has expired, you will be charged ränteskillnadsersättning (literally: "interest difference compensation") to compensate the bank for the loss of income between the point at which you renegotiate your loan and the point your current rate was due to expire, so you may not be any better off financially than if you'd just kept paying the same rate of interest.
If you have a variable rate, however, you won't be charged ränteskillnadsersättning for renegotiating your loan before the date your current interest rate is due to expire.