For members
Reader's view: Why is it so hard for Sweden to accept English in public life?
A reader of The Local shares her story of trying to enter the Swedish job market after completing her doctoral studies.
Published: 8 July 2020 18:00 CEST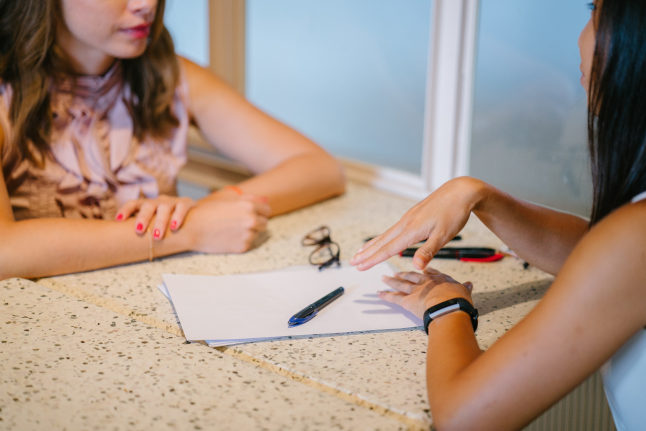 File photo of two women, not related to the article, having a conversation. Photo: mentatdgt/Pexels
For members
Reader question: How do you meet the requirements for a sambo visa?
In Sweden, a sambo is domestic partner – someone you're in a relationship with and live with, but to whom you aren't married. If you, as a non-EU citizen, are in a sambo relationship with a Swedish citizen, you can apply for a residence permit on the basis of that relationship. But meeting the requirements of that permit is not always straightforward.
Published: 20 July 2022 18:02 CEST