For members
Why St George's Day is celebrated in Catalonia with roses and books
Red roses and books flood the streets of Barcelona as Spain's Catalonia region celebrates its patron saint - Sant Jordi.
Published: 23 April 2020 10:51 CEST
Updated: 23 April 2022 11:02 CEST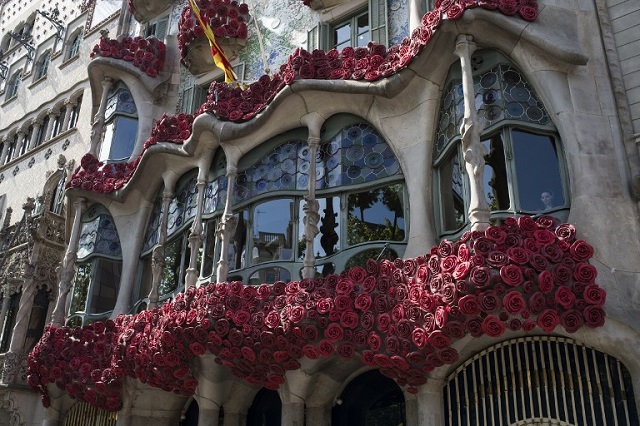 Gaudi's "Casa Batllo" facade decorated with roses in Barcelona, on Saint George's day. Photo: AFP
For members
'What did the Moors ever do for us?' How Spain was shaped by Muslim rule
Fans of Monty Python's Life of Brian will be familiar with John Cleese's laughable dismissal of Roman influence over Judea. But how about the progress Moorish conquest and rule brought to modern-day Spain? It's not to be taken lightly.
Published: 28 April 2022 10:58 CEST