For members
The 'freedom of fools:' How did Germany's Karneval become a political event?
Karneval in Germany's Rhineland could be described as a political party indeed.
Published: 20 February 2020 14:43 CET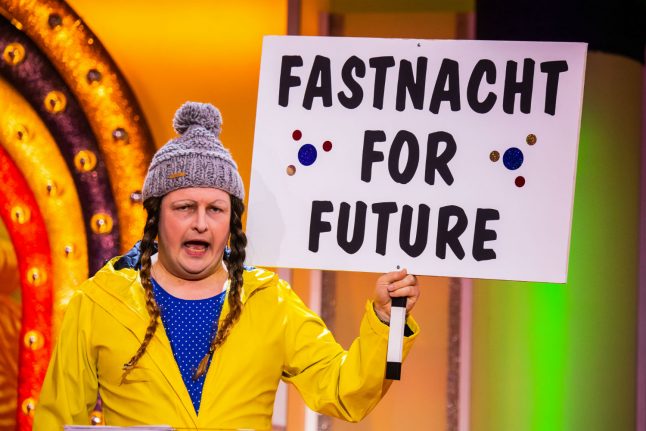 A man dressed as climate activist Greta Thunberg in Mainz. Photo: DPA.
Düsseldorf Helau! How I embraced the Rhineland's carnival celebrations
To celebrate carnival season, The Local visited Düsseldorf and found the spirits of revellers could not be dampened by stormy weather.
Published: 26 February 2020 13:57 CET
Two 'Jecken', or carnival revellers, in Düsseldorf on Monday. Photo: DPA