For members
EXPLAINED: The rise in multilingual children in Germany
Around 100 languages circulate around school yards in Germany. We look at the push to recognize the value of multilingualism at home - and in the classroom.
Published: 18 February 2020 17:05 CET
Updated: 21 February 2020 09:37 CET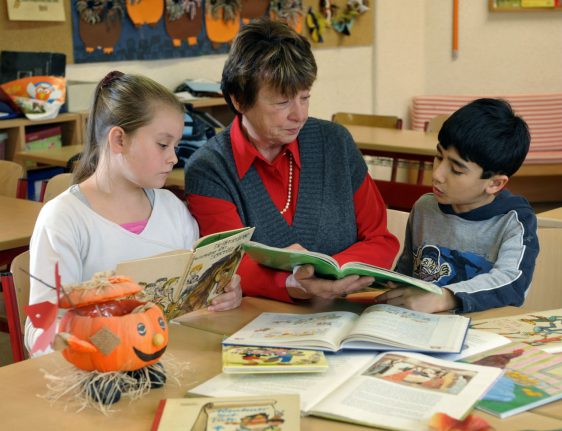 A volunteer works on teaching reading in German at a school in Naumberg. Photo: DPA.