For members
But what does it all mean? How to decipher Sweden's orange pension envelope
Over the next few weeks, orange envelopes will be sent out to people across Sweden with important information about your pension. The document can feel intimidating, but here's what you need to know in order to decipher it.
Published: 17 February 2020 14:34 CET
Updated: 21 February 2022 17:46 CET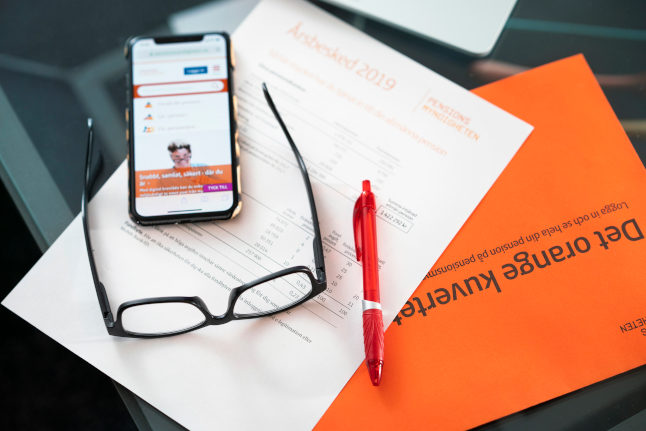 Understanding this brightly coloured document is the first step to making informed decisions about your financial future. Photo: Jennifer Glans/Pensionsmyndigheten
For members
EXPLAINED: Can you negotiate a pay rise in Sweden to offset inflation?
With Sweden's central bank expecting inflation of nearly 8% this year, everyone working in the country is in line for a real-terms pay cut. We asked Gunilla Krieg, central ombudsman at the Unionen union, what scope there is to negotiate a salary hike to compensate.
Published: 6 July 2022 16:47 CEST