For members
'The future is already here': How climate change is affecting Germany
From prolonged droughts to unpredictable weather and hotter days: the effects of global warming are already becoming increasingly noticeable in Germany.
Published: 26 November 2019 15:17 CET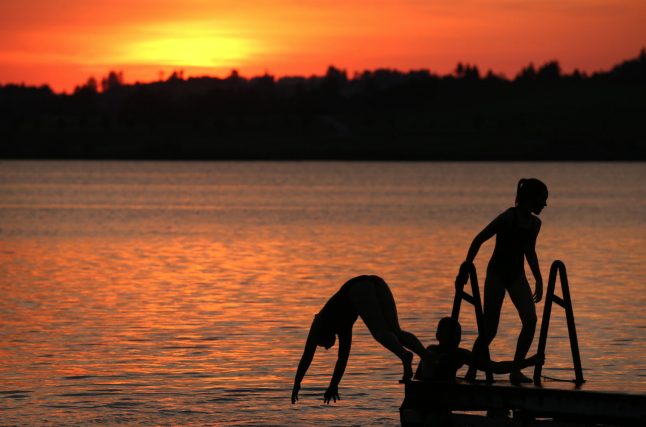 Youngsters playing in the Hopfensee in Füssen, Bavaria, on an extremely hot day in July. Photo: DPA
Germany set for first heatwave of 2023 as temperatures soar to 30C
The first sweltering days of the year could arrive as early as the weekend as experts predict that Germany will see temperatures hit 30C and over, marking the first small heatwave of 2023.
Published: 6 June 2023 11:43 CEST