For members
'Surfing the Zeitgeist': How the Greens won over Germany
Germany's Green party made record gains in the European elections. How has the party achieved this success – and can it continue?
Published: 27 May 2019 16:39 CEST
Updated: 28 May 2019 10:58 CEST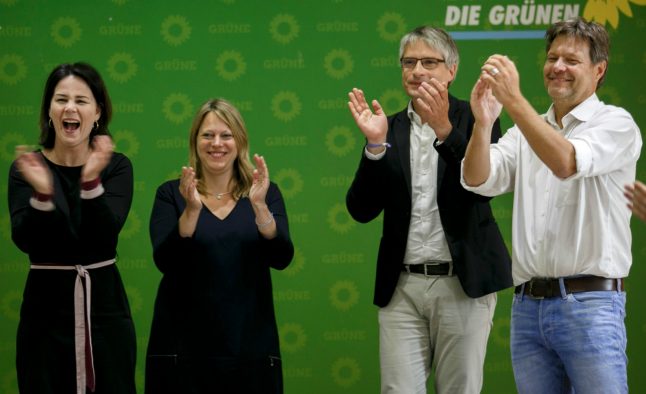 The Greens' co-leader Annalena Baerbock, Maike Schaefer, Sven Giegold and co-leader Robert Habeck on Monday. Photo: DPA
Norway flirts with the idea of a 'mini Brexit' in election campaign
On paper, Norway's election on Monday looks like it could cool Oslo's relationship with the European Union but analysts say that appearances may be deceiving.
Published: 11 September 2021 14:08 CEST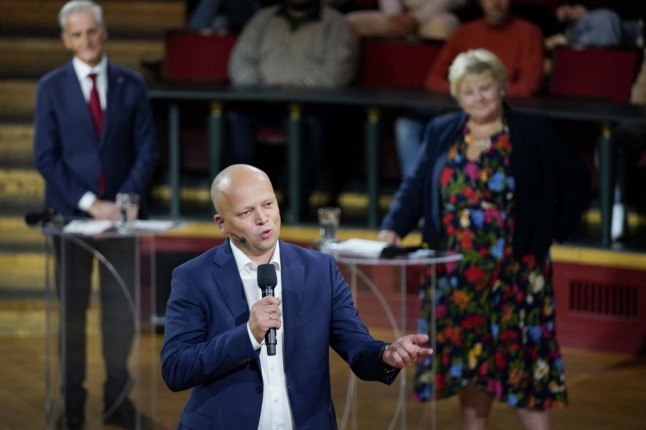 The Centre Party's leader Slagsvold Vedum has called for Norway's relationship with the European Union to be renegotiated. Photo: Gorm Kallestad / NTB / AFP