For members
How Berlin's housing crisis leaves women vulnerable to sexual predators
Berlin, like other major German cities, is in the midst of a housing crisis, with people struggling to find accommodation. Sexual predators are taking advantage of this situation, reports Sarah Wilson.
Published: 6 May 2019 12:33 CEST
Updated: 10 May 2019 12:14 CEST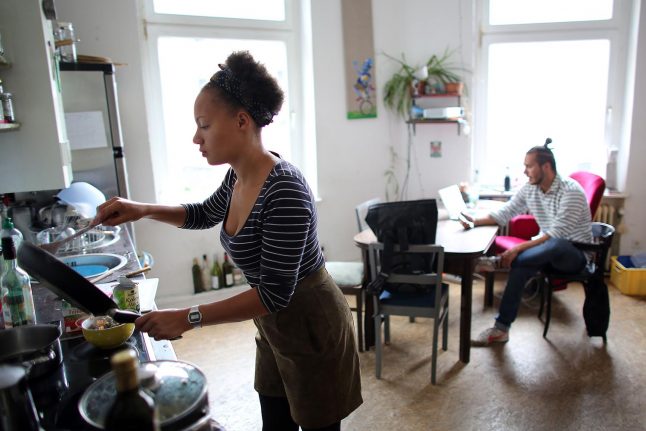 A woman cooks in a WG in Cologne. Image: DPA
'Housing is a human right': Rent activists step up pressure ahead of German elections
Housing campaigners from across Germany have banded together ahead of the September elections to demand an immediate rent freeze and affordable housing for all.
Published: 7 September 2021 17:38 CEST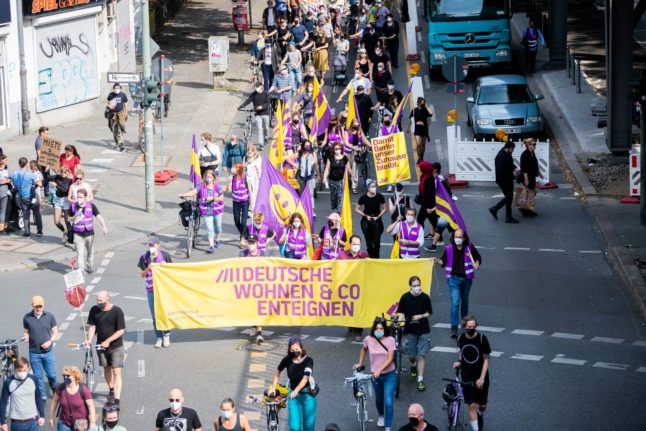 People protesting for Deutsche Wohnen & Co. enteignen at a demo in Berlin on August 21st. Photo: picture alliance/dpa | Christoph Soede