For members
Why are strikes so rare in Sweden?
Around 1,000 port workers were involved in industrial action this week, when a dockworkers' union organized a strike and employers responded with a lockout. But in general, workers in Sweden strike much less than in almost every other country in the world.
Published: 25 January 2019 10:07 CET
Updated: 25 January 2019 13:02 CET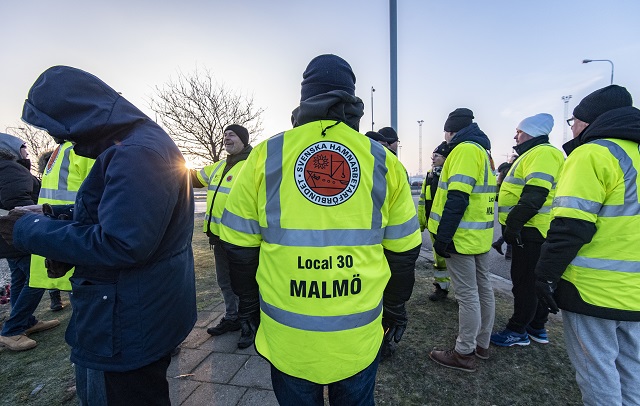 Dockworkers on strike in Malmö earlier this week. Photo: Johan Nilsson/TT
For members
How to switch to a career in Sweden's booming gaming industry
Sweden's gaming industry is crying out for top international talent, but the skills shortage also creates opportunities for professionals in other fields to switch to a career in gaming. Senior experts share their best tips with The Local.
Published: 1 November 2023 10:09 CET
Updated: 18 November 2023 10:09 CET