For members
Why are strikes so rare in Sweden?
Around 1,000 port workers were involved in industrial action this week, when a dockworkers' union organized a strike and employers responded with a lockout. But in general, workers in Sweden strike much less than in almost every other country in the world.
Published: 25 January 2019 10:07 CET
Updated: 25 January 2019 13:02 CET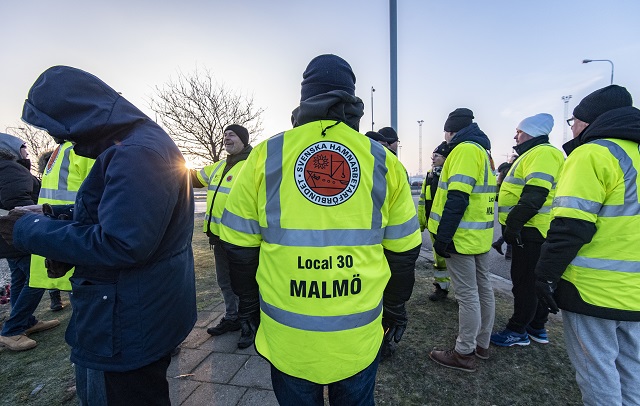 Dockworkers on strike in Malmö earlier this week. Photo: Johan Nilsson/TT
For members
READER QUESTION: How can I move to Sweden as a self-employed person?
Are you self-employed and thinking about moving to Sweden? Not sure what to do, or what rules apply to you? Here's our guide.
Published: 28 February 2023 14:23 CET