For members
Who are those people on your Swedish banknotes?
Who are those people depicted on your banknotes? Sweden may be on the road to becoming a cashless society, but there's still plenty you can learn just from looking at the money in your wallet.
Published: 28 February 2018 08:59 CET
Updated: 15 March 2018 06:57 CET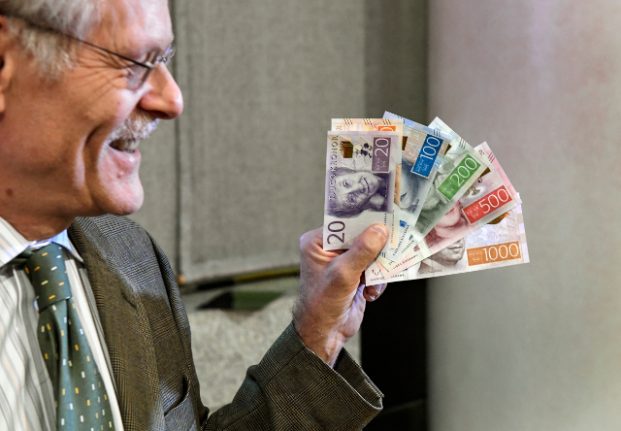 Central bank chief Stefan Ingves with Sweden's banknotes. Each one has its own story to tell. Photo: Anders Wiklund/TT
For members
What to do if you can't meet Tuesday's Swedish tax declaration deadline
The deadline to submit your income tax declaration in Sweden falls on Tuesday May 2nd. Here's what to do if you haven't managed to get it together in time.
Published: 2 May 2023 11:38 CEST