Days to go until Italy votes: 17
Catch up on yesterday's recap here, or have a look through all our election coverage so far here. Go on, do it.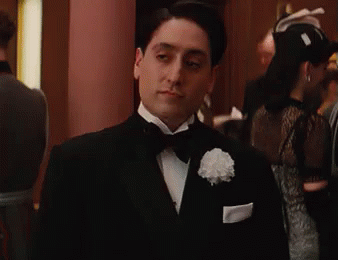 THE HEADLINES
One candidate to rule them all?
Berlusconi has promised to announce the Forza Italia candidate for PM before the election (he's ineligible to stand for a fifth term due to a tax fraud conviction). No pressure, Berlusconi – just 17 days left. 
But he's been dropping some strong hints, and said he thought his pick for premier was "understood in journalistic circles" in a TV interview on Thursday morning. The billionaire promised his candidate was "ideal" and that they "will have splendid relations with all European countries and with the European People's Party". 
The man he's almost certainly referring to is European Parliament President (and founding member of Forza Italia) Antonio Tajani, who's remained tight-lipped about the possibility. "I'm not participating in the electoral campaign," he told Rai radio.
The possibility of Tajani in the top job won't sit well with Matteo Salvini (leader of junior coalition ally, the Northern League), who is far more eurosceptic than Berlusconi. Salvini's made no secret of his own ambitions to lead the country – the official party logo features the slogan 'Salvini premier' – and speaking in Palermo, he said he should get the job if his party gets "one vote more" than Berlusconi's Forza Italia.
The Five Star Movement (M5S), embroiled in a deeply embarrassing scandal over its MPs failure to reimburse parliamentary stipends they'd promised to to renounce, has made a last-minute dash for the moral high ground: leader Luigi Di Maio proposed that all parties should agree to halve lawmakers' salaries in the next parliament.
"We have shown that an MP can live more than respectably while halving their salary, as we did," Di Maio wrote on the party blog today. (Did they though…?) He's styling it as the M5S's first cross-party priority for after the election. 
But when was the last time turkeys voted for Christmas? In any case, five stars for spin. 
The M5S aren't the only ones being asked awkward questions about money: one of the Brothers of Italy (FdI)'s candidates in Naples is being investigated on suspicion of corruption, it emerged today. Luciano Passariello, a regional councillor in Campania who's running for a seat in the national lower house, is also accused of illegal waste trafficking.
The road to Rome is paved with good intentions
Rome's pitiful finances are the subject of spat today between Minister of Economic Development Carlo Calenda and the capital's M5S mayor, Virginia Raggi. 
The row stems from Calenda's claim, published in a letter to an Italian newspaper, that he had allocated €1 billion to the notoriously broke Eternal City. Raggi – who has accused her opponents of deliberately obstructing her efforts to repair and reinvent the capital – angrily responded that it was the first she'd heard of it, two weeks before the election, "after five years during which the government absolutely forgot about the capital".
Calenda promptly called off scheduled talks that were supposed to address Rome's budget woes. Meanwhile, Rome is sinking, and we don't mean metaphorically: with perfect timing, a huge sinkhole opened here last night. 
If you're wondering where the Democratic Party's candidate has got to, he's in Tuscany. Matteo Renzi visited the village of Sant'Anna di Stazzema today, where Nazi soldiers massacred 560 people in 1944. 
On the anniversary of the atrocity, Renzi said that: "Those who are not anti-Fascists are not worth of being part of the Italian democratic community" – indicating once again that he plans to frame the last few weeks of this campaign as a moral battle against extremism. 
IN DEPTH: How does this thing work again?
Italy's political system is a complex beast. There are lots of political parties, ever-changing alliances, and complex laws (what's a 'special status region' again, and what exactly does the president do?).
But worry not, we've gone down to the basics and explained what you need to know in our introductory guide. Read more here.
QUOTE OF THE DAY: "Nothing can change in the next two weeks."
That's from the ever quotable Silvio Berlusconi, who with all his years in Italian politics, really should know better. 
Il mio obiettivo principale era non far andare al potere i Cinque Stelle. ll #PD non è mai stato in campo, il #M5S ora è sicuro che non andrà al governo. Noi siamo al 40%, siamo la maggioranza. In questi quindici giorni non può cambiare niente. #TagadaLa7

— Silvio Berlusconi (@berlusconi) February 15, 2018
Did we miss something?
If there are any areas of Italian politics you'd like The Local to explain or take an in-depth look at, get in touch at [email protected], or via Facebook or Twitter.  
By Catherine Edwards and Jessica Phelan