The Basics
Swedes love New York. And can you blame them?
Unquestionably one of the greatest cities in the world, New York oozes history and culture – laden with an extravagance and audacity that lights up the North American sky each night in a manner that is impudent and boisterous, a manner that screams: "Welcome to New York!"
From magnificent art collections and architecture to stunning views of the city skyline and harbour, few cities in the world are more pleasing on the eye than New York.
But it's also the mysteries embedded deep within the city that make New York so special – with such clandestine treats as 1920s speakeasies, abandoned subway stations and hidden public parks.
New York, New York, if you can make it there, you'll make it anywhere…or so they say.
But in a city that literally never sleeps, it's difficult to know where to start your adventure – maybe these hints and tips – offered by Swedes  who have been – will help you out.
The Highlights
The High Line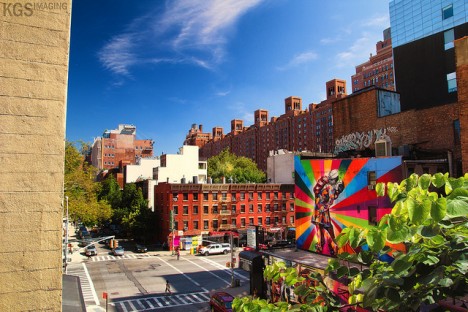 When it comes to views of the city and Hudson River, few places in New York can compete with the High Line. Rise above the hustle and bustle of Manhattan with a leisurely stroll along what was once an abandoned rail track, but is now one of New York's hottest attractions.
Earn a trip to New York with American Express and EuroBonus
Resurrected in 2009 as a remarkable 2.33km linear park, the High Line has since become a thriving destination to escape the traffic and capture the most spectacular shots of New York City in a green and artistic environment.
Top of the Rock at The Rockefeller Center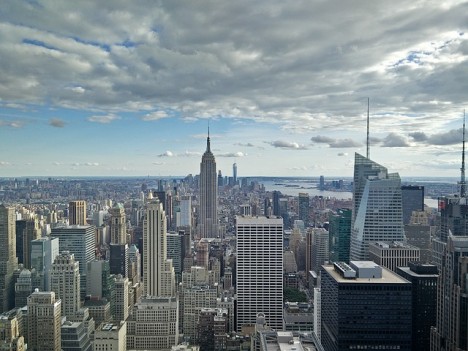 Now this is where you truly fall in love with New York. As soon as you step out onto the Top of the Rock viewing deck, you're met with a view that will send a shiver down your spine.
Overlooking such incredible landmarks as the Empire State Building, Central Park, Chrysler Building, and George Washington Bridge, this stunning 360-degree view is the best spot in town for that extraordinary shot of New York City. (Insider tip: Top of the Rock is always open until late; pay a visit after dark for breath-taking panoramic views of the city that never sleeps lit up in all its glory!) 
Battery Park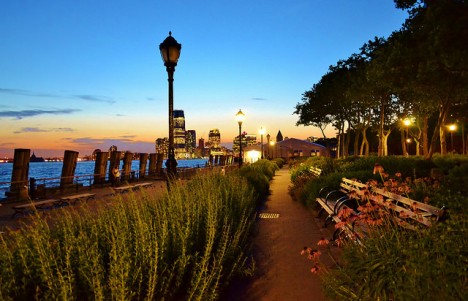 Amidst the frenetic pace of southern Manhattan, Battery Park offers splendid refuge from the chaos of the city. An hour or two gazing across the water towards the magnificent Statue of Liberty and New York skyline is sure to wash away the stress of the city.
And don't forget to wind back the clock and swing by the extraordinary Seaglass Carousel – admire the architecture and modern design of the spiralling pavilion of glass and steel, lit up with delightful colours and music alike.
Clubbing in the meat-packing district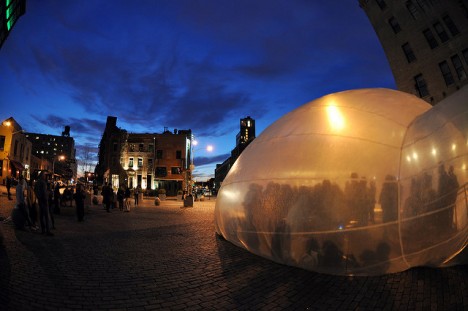 It may sound like a bit of a meat-market – but it's true, all the best clubs these days are in the old meat-packing district of NYC Provocateur, Kiss & Fly, Cielo, Le Bain, The Top of the Standard, Subrosa, Avenue, Gilded Lily, The Manor…the choices are endless. And each one is more unique than anything you'll find at Stockholm's Stureplan district. 
So when you want to get your New York glam on and go party with the locals, this is the part of town where you should go wild.
Metropolitan Museum of Art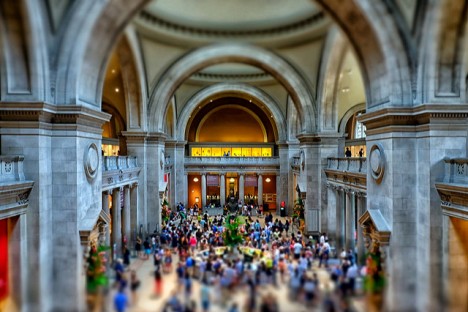 Beyond the Big Apple's flashy skyline and classy nightlife is a deep-routed history of culture – nowhere is this more evident than at the fabulous Metropolitan Museum of Art. Founded in 1870, the Met is the biggest art museum in the US, boasting some of the most extravagant collections in the world. It's not the cheapest attraction in the city, but this exquisite display of ancient masterpieces and contemporary treasures is surely worth every penny!
Staten Island Ferry

Looking for a budget-friendly attraction in New York? Then a ride on the Staten Island Ferry is an absolute must. Complete with breath-taking views of the Manhattan skyline, the Statue of Liberty and Ellis Island, this memorable 25-minute journey between Staten Island and Manhattan is an awesome way to add to your already impressive photo album of New York
The Hidden Gems
TKTS Discount Booth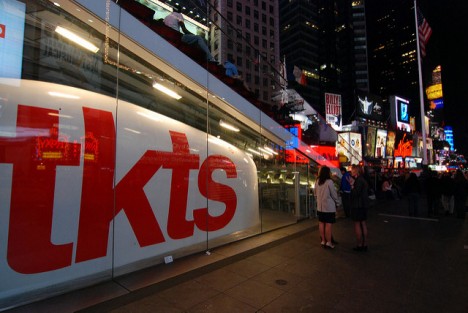 Want to see Broadway shows without paying Broadway bucks? The TKTS ticket offices are truly hidden gems. There's an office in Times Square as well as in Brooklyn, but the one South Street Seaport in particular is great if you also want to avoid lines. After all, what's New York without gems like The Lion King, Wicked, or Hamilton on stage?
The Winter Garden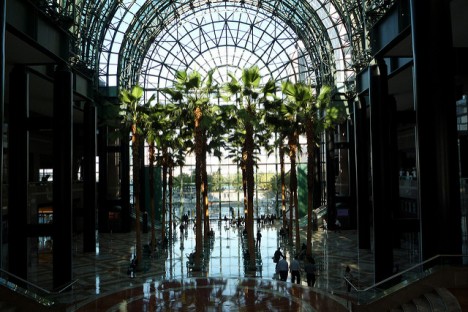 When it comes to architecture, very few cities in the world can weigh against New York – and it's not hard to see why when you visit such incredible structures as the Winter Garden Atrium.
But it's not just the astonishing glass edifice and marble flooring that makes this hidden gem worth visiting, it's also the brilliance that lay within. Filled with towering Californian palm trees and an array of other flowers and plants, the Winter Garden offers a green, refreshing break from the concrete jungle of Manhattan. Also, it's been said that the cupcake joint in the corner, Sprinkles, is one of the best in town – what more could you ask for?
Old City Hall Subway Station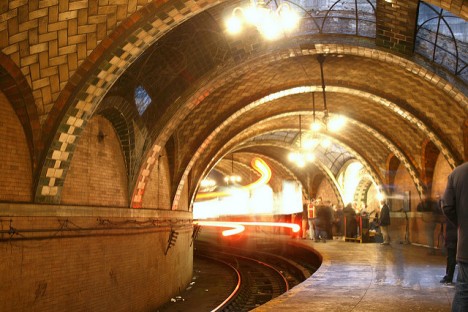 Normally, visiting a subway station in New York City is not so much a fun activity as it is a dull necessity, but that certainly isn't the case when you venture down the Old City Hall Subway Station. Built in 1904 and closed in 1945, you can now take unforgettable guided tours of yet another demonstration of architectural magnificence.
Explore the beautiful arched ceilings, walkways and curved platforms – all basking in the glow of the chandeliers and skylights. This glimpse of New York City history has captured all the elegance of its early 20th century origins in a way that is ghostly, but gorgeous.
Washington Square Park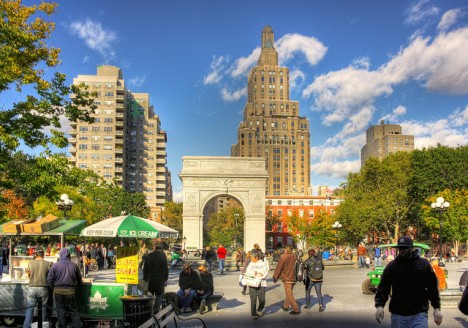 New York has some 1,900 public parks – but Washington Square Park is one of the best. Beyond the Washington Square Arch is a 9.75-acre area of fun and beauty – with live, wacky displays of performance art, child play areas, picnic benches, and a spectacular large fountain.
This little oasis is the perfect spot for an alfresco lunch or a gentle stroll away from the bedlam of Manhattan, and if you're around in the summer, check out the free music festival that's been running every summer since 1953!
Where to eat
Burger Joint at Le Parker Meridien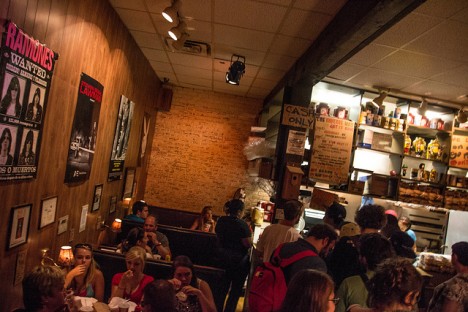 There's something about being in the States that makes a meaty burger and fries even more appealing than normal. In the Big Apple, there are few better places to satisfy this craving than at the Burger Joint at Le Parker Meridien – home to (supposedly) the best burger in New York City.
Earn a trip to New York with American Express and EuroBonus
Mysteriously hidden behind some black curtains in the hotel lobby, this quirky little restaurant is full of character, life, and (most importantly) great food! (Insider tip: if you don't fancy spending all your bucks on a double cheese and bacon burger with all the works, opt for the "build your own" option – better for the heart and the wallet!)
Le Train Bleu Restaurant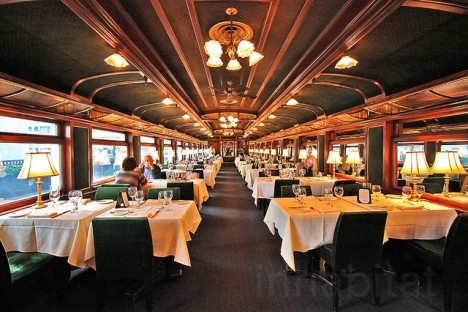 New York is a city of secrets, and Le Train Bleu Restaurant is one of them. On the sixth floor of Bloomingdales is a restaurant that lavishly combines sexy with vintage, contemporary with tradition, and American with French. Enjoy a delectable range of seafood dishes, salads and French classics in the luxurious confines of an epoch 1920s railroad dining car, modelled after the Calais-Mediterranée Express. French food in a model 1920s dining car on the sixth floor of Bloomingdales…who doesn't love New York?
Luksus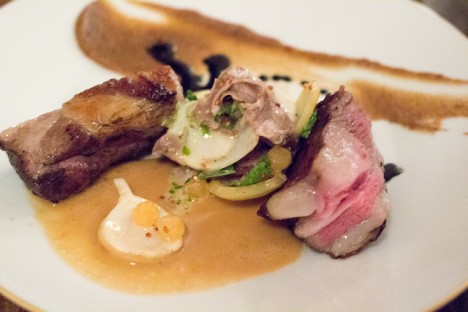 A slice of Scandinavia in Brooklyn, Luksus offers unique dining experience complete with a wonderfully Nordic artsy twist. This may sound like a hipster's paradise (and in some part it is), but there is far more than meets the eye when it comes the Luksus.
Beyond the trendy décor and hip staff is a genuinely delicious range of masterfully cooked dishes laced with Scandinavian heritage. As amazing as the food may be, however, the impressive craft beer selection is just as good a reason to spend an evening in New York at Luksus.
Beauty & Essex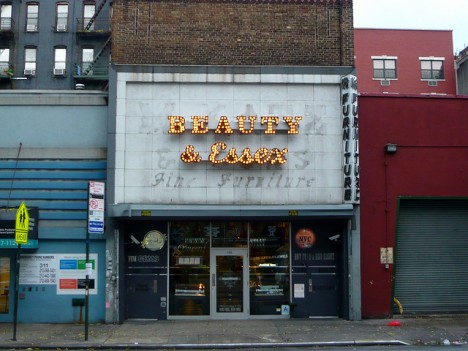 It doesn't get much trendier than Beauty & Essex.
Tucked away behind a pawn shop, the popular, contemporary American restaurant knows how to attract a crowd. Great music, novel interior décor, and quirky little ways (like the champagne lounge in the ladies' powder room…) make Beauty & Essex a favourite among the hipsters, tourists and locals alike. The menu is diverse, and the cocktails equally extravagant – a night out at this unique venue promises to be a memorable culinary treat.
Getting there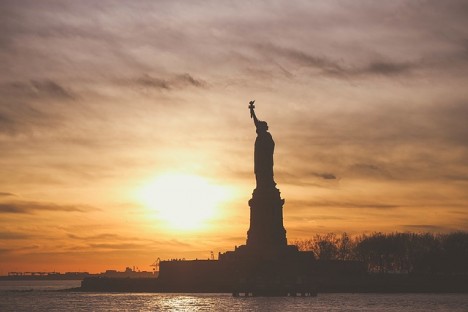 tI doesn't take much convincing to go to New York, we know. Luckily it doesn't take much planning, either, thanks to the many direct flights available from SAS. You can fly form Stockholm to New York most days, depending on the season, and from Copenhagen every day.
You can also get there using 60,000 SAS EuroBonus points. Find out more about how to easily earn points all year round and earn a New York trip here.
Book a flight or find out more about SAS EuroBonus American Express® Credit Cards
This article was produced by The Local and sponsored by American Express.